Operational Risk Management
11th - 13th of September 2023, Prague
Join us In-Person or Online
2 DAYS CONFERENCE + WORKSHOP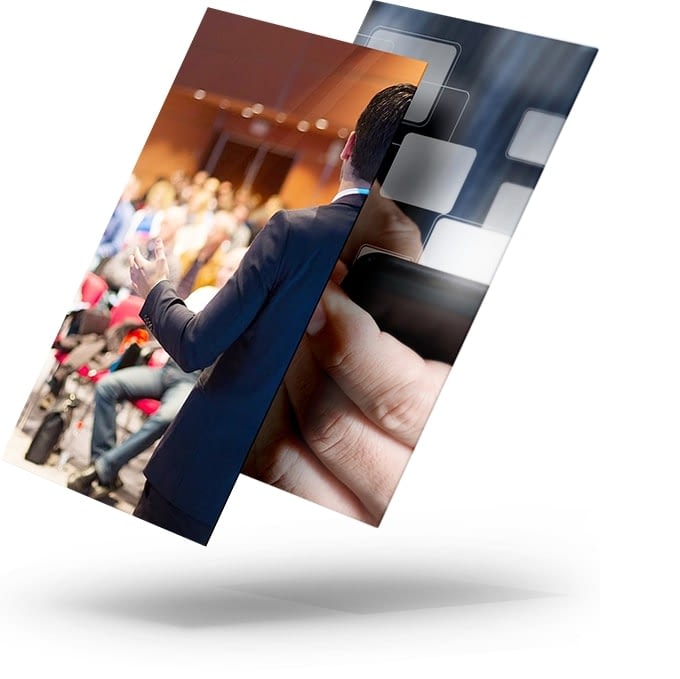 Once again we are delighted to welcome you along with our top speakers from the industry to discuss the most compelling content available that non-financial risk is facing at the moment.
At our 2nd Annual Global Operational Risk Management in Banking Summit you will have an opportunity to explore a wide range of sessions including workshops, case studies, round-table discussions, panel discussions, Q&A sessions etc. 
The summit will be held in a hybrid format, (in-person and online). We strongly encourage you to join us physically so you do not miss the networking opportunities over coffee breaks, cocktail reception, lunches, etc. where you will have a possibility to meet and discuss with decision makers from the industry.
We will be looking forward to meeting you at our event!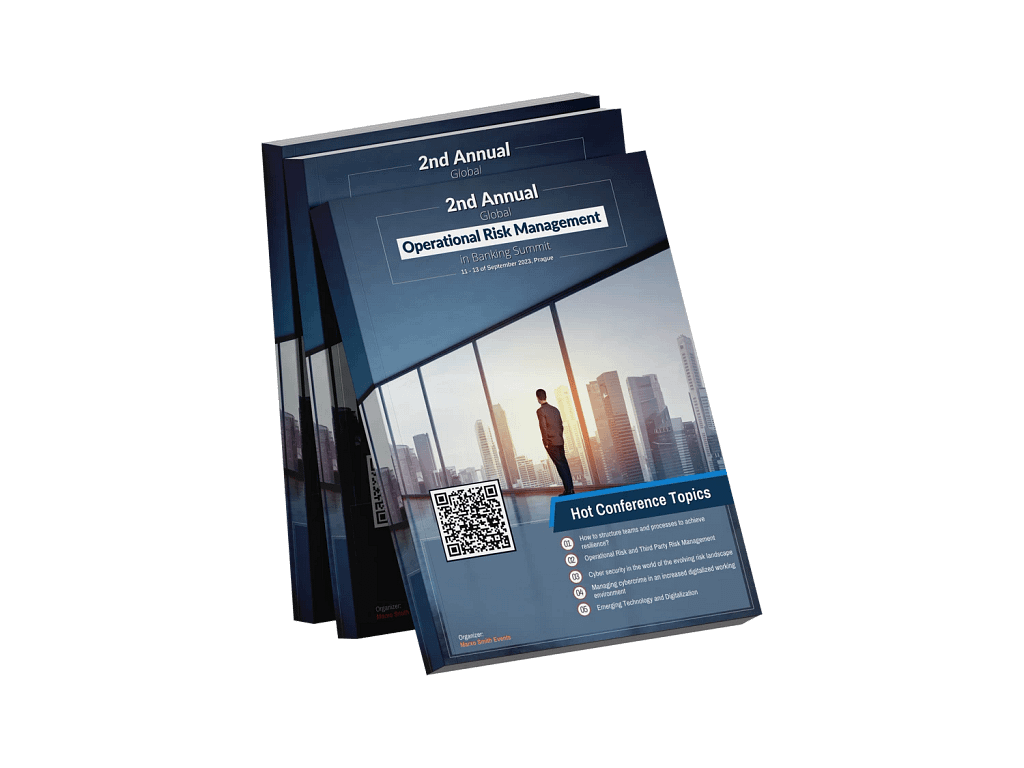 – How to structure teams and processes to achieve resilience?
– Operational Risk and Third Party Risk Management
– Cyber security in the world of the evolving risk landscape
– Managing cybercrime in an increased digitalized working environment
– Emerging Technology and Digitalizationt
Some Of Our Keynote Speakers
"get inspired from the world's leading experts"
Dr Steinar BIRKELAND
SVP - Sen. Subject Lead, eID/BankID, identity, DNB
Hasintha GUNAWICKREMA
MD - Chief Control Officer
Des CAMPBELL
Vice President (Compliance Oversight/Operational Risk)
Oscar GARCIA BLANCO
Head of Operational and Reputational Risk (Gerente de Riesgo Operacional y Reputacional) at ABANCA
Margaret NORDEN
Global Head of Operational Risk
Paul KORTE
Director, Conduct, Financial Crime and Compliance Governance at Standard Chartered Bank
CROs, CEOs, CFOs, COOs, VPs, MDs, Global Heads, Directors, Department Heads and International Managers from Banking industry involved in:
Operational Risk
OpRisk Management
Reputation Risk
Risk Appetite
Risk Compliance
Risk Control
Risk Measurement
Risk Methodology
Risk Reporting
Security
Third Party Risk
Audit
Behaviour Risk
Compliance
Conduct Risk
Cyber Risk
Enterprise Risk
Financial Crime
Fraud
Governance
IT Risk
Non-Financial Risk
ARE YOU INTERESTED TO SPEAK IN THIS EVENT?
Sponsors & Exhibitors are Welcome
Share 3 of your Main Challenges
Sponsorship opportunities
If you are looking to build awareness of your brand in the banking industry, it doesn't get bigger than the "2nd Annual Global Operational Risk Management in Banking Summit" that will be held in Prague this coming September 2023.
Marxo Smith sponsorship opportunities provide your organisation with substantial international exposure, increasing visibility of your brand and your networking capacity. We have a sponsorship package suitable for you, no matter how big or small your budget..
Download the program to see how you can get involved.
WHAT OUR ATTENDEES HAD TO SAY
Request The Event Brochure!
GRAND MAJESTIC PLAZA HOTEL PRAGUE